100% Human Hair Wigs, Synthetic Wigs & Hair Additions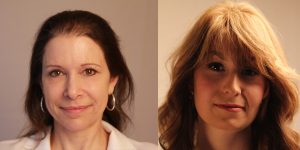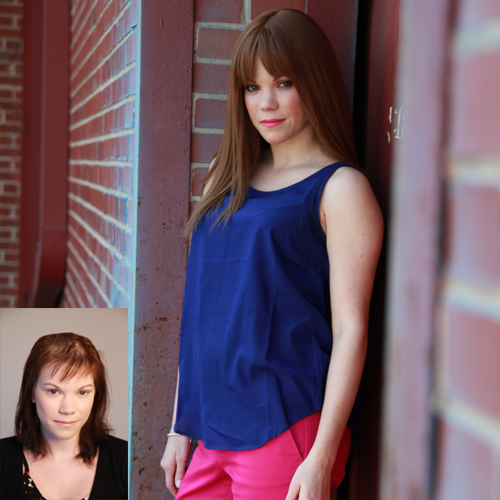 If you think hair loss only affects men, think again. Approximately 25 percent of women will experience hair loss or thinning due to stress, hair over-processing or the effects of aging. Certain medical conditions, including lupus and alopecia, and treatments like chemotherapy will cause many more women to lose their hair.
Hair loss is a reality for many women. If you're one of them, take comfort knowing you're not alone. Better yet? Rest assured that when you wear one of our Custom Hair wigs, only you (and those you confide in), will know the hair on your head isn't your natural, growing hair. Our made-to-order human hair wigs are so realistic that when you look in the mirror, you may not be able to tell the difference yourself.
Can't wait for a custom made style? No worries! Custom Hair has the largest In-Stock selection of human hair and synthetic wigs in Central Florida. You can choose from hundreds of styles and colors. We stock machine made styles, monofilament wigs, lace front styles, and our very popular handtied, super lightweight wigs.
Not your Grandmother's Wigs
Custom Hair Tampa Bay specializes in 100% Remy human hair wigs. When you turn to us for a wig or addition, you'll receive a natural, extremely well-fitting wig you can wear with confidence. Whether you're running errands around town, playing tennis or working out, or walking on a breezy beach, your new hair will remain secure atop your head. Depending on the type of hairstyle you desire, our team will recommend one of the following wig types:
100% Remy Human Hair Wigs. These wigs are made of real human hair, so you can curl and style them as you would your natural hair. This hair is collected and minimally processed with the cuticle partially intact and running the same direction root to tip. This is the best hair to eliminate possible issues with tangling.
European Hair Wigs. European human hair wigs and additions, are very fine in texture and are the closest match to fine caucasian hair.
Heat Resistant Synthetic Wigs. These wigs and additions are made from a new fiber that looks and feels more like natural human hair, and is heat friendly up to about 350 degrees. This allows flexibility in styling and less risk of burning the fiber in high heat.
Synthetic-fiber Wigs. The lowest-maintenance option, synthetic wigs are "pre-styled" and ideal for women who don't have the time, energy or desire to style their hair.
As important as the hair or fiber, the foundation of the wig or addition is of vital importance to its style and comfort. Whether its a simple machine made synthetic, or a super lightweight, hand-tied monofilament wig with a lace front, we have the right solution for you.
Custom Hair Tamps Bay's Two-Step Fitting Process Ensures Your Total Satisfaction
When you come in for a fitting, you'll meet with a member of our team one-on-one in a private consultation room. She'll measure your scalp and discuss with you the ideal look you want to achieve. Most of our clients are able to find their beautiful wig the same day from our large in-stock selection of wigs and hair additions. We stock hundreds of styles and colors between the 3 Custom Hair locations. For those desiring a custom made wig or hair system, we will evaluate your hair color, texture and style, and take a sample that will help our artisans create a wig that closely mirrors your natural hair.
Once you make your selection, one of our stylists will show you exactly how to don your new wig and provide you with various styling ideas. To keep your new hair looking amazing, it's essential that you know how to clean, style and store it properly, and our stylist will show you how.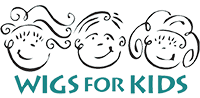 When Children lose their hair, they don't just suffer physically. The change in their appearance can drastically undermine their self-image and sabotage their self-esteem. To help heal the pain of these struggles, Certified Cosmetic Therapist Jeffrey Paul founded Wigs for Kids, a nonprofit organization that has been serving children suffering from hair loss since 1981.
Wigs for Kids is a cooperative effort among Certified Cosmetic Therapists throughout North America who share a common goal. "Children shouldn't have to worry about how they look, especially when they're in the middle of a health crisis," says Jeffrey Paul. "We want to give these kids the opportunity to feel good about themselves again."